Fly over Spain's largest island
Mallorca is the largest island in Spain, with 3640 km², and the fourth most populated in the Mediterranean, with more than 850,000 inhabitants, but with such large numbers it is sometimes difficult to internalise and understand these figures. An easy and fun way to do this is to see it with your own eyes, seeing Mallorca from the air, with the perspective that distance gives and, incidentally, experiencing a different adventure flying over the island in a hot air balloon.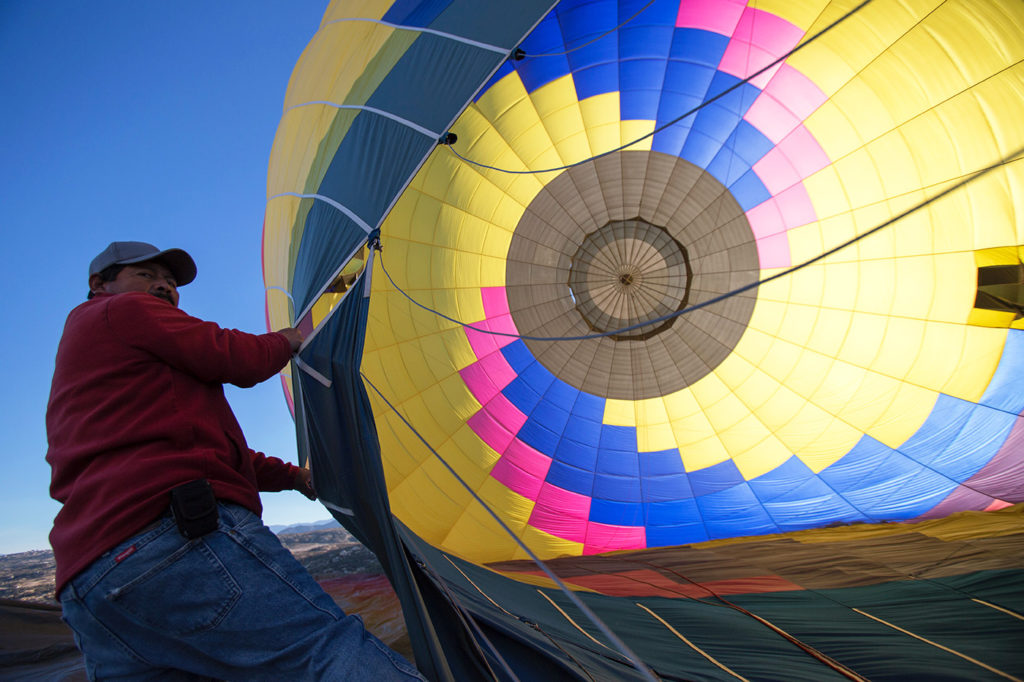 Organising a hot-air balloon trip is simple, you just have to set your alarm clock for 5am (ok, this is the least simple), have a light breakfast and wear comfortable clothes. You should not miss the meticulous preparation of the balloon and collaborate in its inflation and lifting, as being part of the flight team will make this journey through the clouds complete.
The stability of the basket creates the sensation of floating in the air and the temperature is very pleasant, so this type of experience can be done with the family and even with the youngest members of the family.
An adventure as a couple or in a group
Depending on the capacity of the basket, you can organise flights for couples or enjoy a group experience for up to 8 people. You can even take a trip in several balloons: a spectacular sight both for those who are flying and for those who are watching from the ground.
On your balloon trip over Mallorca, you will appreciate the island's relief formed by the Serra de Tramuntana (with peaks up to 1,400 metres high); the Serra de Llevant and other smaller mountains. Flying over the Serra de Tramuntana, to the northwest, you will enjoy views of impressive cliffs and rocky beaches, which contrast with the sandy beaches of the rest of the coastline.
The central plain of the island is home to fields of crops, olive and almond trees and the S'Albufera Nature Reserve, which extend all the way to the coastal areas bathed by the Mediterranean Sea.
Schedule your hot air balloon tour
In Mallorca there are several companies that offer excursions at sunrise and sunset and flights with food included, music or excursions by bicycle or trekking. Make the most of your stay and get a bird's eye view of Mallorca from Manacor, Pollensa or other towns on the island.
You can see all kinds of options and prices to discover Mallorca by balloon in the following links:
Ballooning Mallorca: https://www.ballooningmallorca.net
Mallorca Ballons: https://www.mallorcaballoons.com