Al-Qudya: a city with history
When you enter Alcudia it seems as if you have just stepped out of a time machine. Located in the northeast of Mallorca, Al-qudya (as the Muslims called it), it's been inhabited by Phoenicians, Greeks and Romans over the centuries.
The ideal way to enter the city of Alcudia is through one of the old gates in the wall: the Puerta del Moll, which has two watchtowers joined by a guardhouse with a protected window to keep watch; or Puerta de Mallorca, which connected the town with the royal road and which conserves the moat and the city's coat of arms from the 16th century.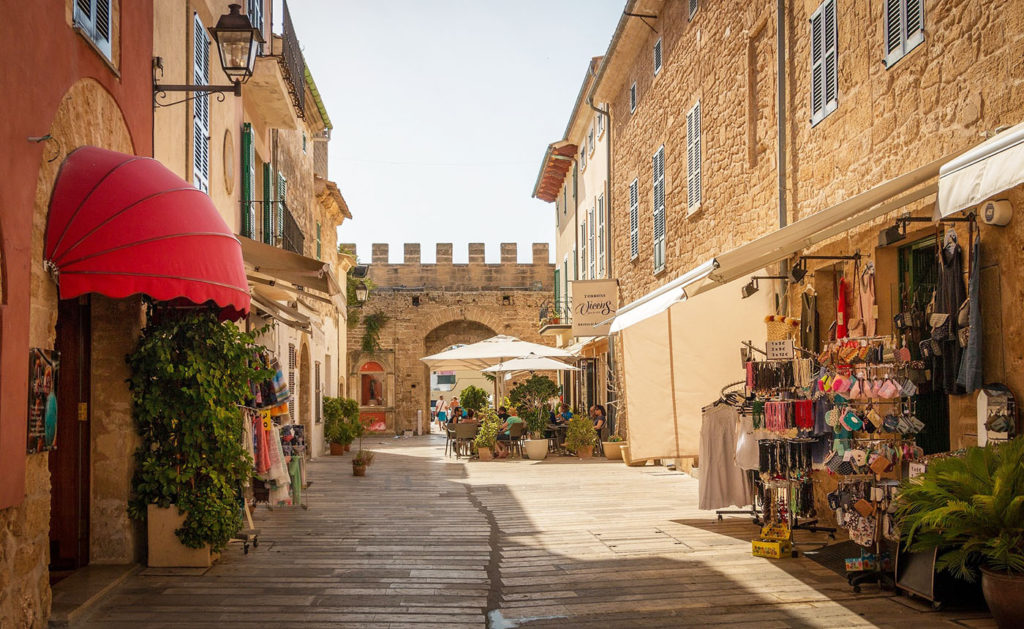 Before entering the cobbled streets of the old town, we recommend you a walk on top of the wall, whose construction began in the 14th century and which has 26 towers distributed along its kilometre and a half length. Thanks to its width, you can walk along it and observe the city from an average height of 6 metres. A walk that will delight both adults and children, who will have a great time taking a look inside the city from the battlements of the wall.
Once you enter the old town of Alcudia, you can enjoy a pleasant day strolling through the streets and contemplating its varied offer of shops, bars and restaurants. It is not in vain that the city has a long commercial tradition, as the city's guilds of craftsmen and weavers were created in the 16th century. This walk is ideal for a day of relaxation, as the entrance of cars is restricted to residents and vehicles with authorisation, so you can stroll around the streets while you enjoy the lively medieval atmosphere that the town exudes.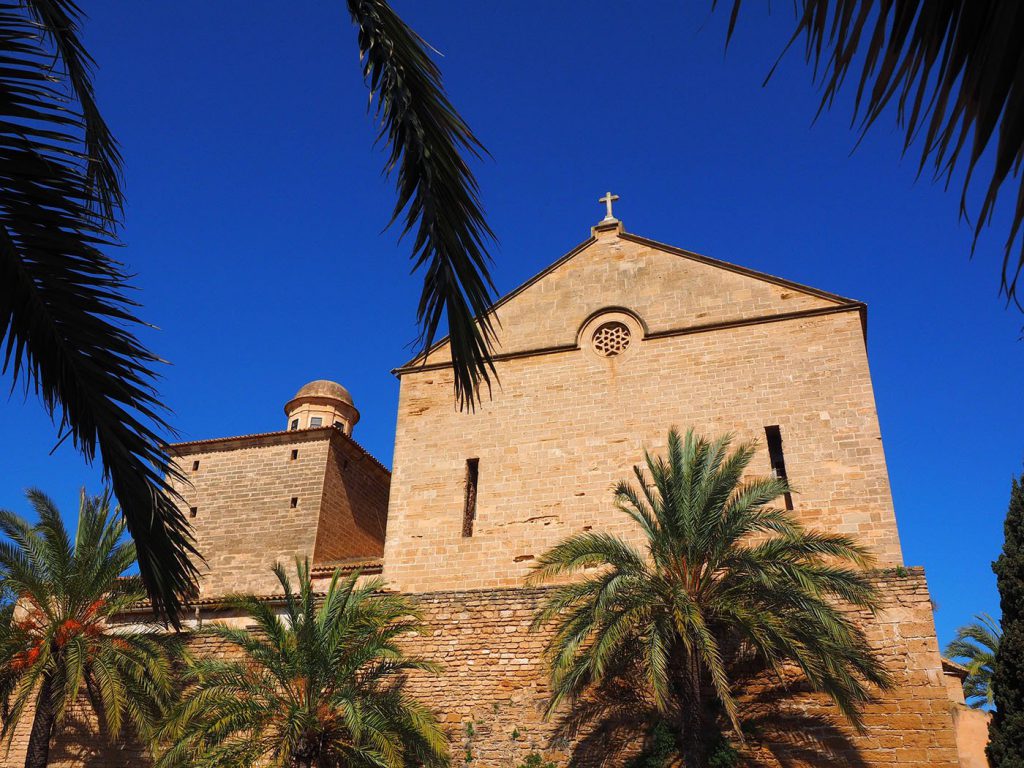 Once in Alcudia, we recommend six essential visits:
The remains of the archaeological site of Pollentia.
Its impressive Templar walls, built under the mandate of King James II and declared a Historic-Artistic Site in 1974.
The church of Sant Jaume, which was originally built into the walls themselves.
The chapel of Sant Crist, next to the church, built at the end of the 17th century in the Baroque style.
The Gothic church of Orati de Santa Ana, from the 13th century, one of the oldest buildings in Alcudia.
The Renaissance "casals" of Can Castell, Can Fondo (headquarters of the Historical Archive) and Can Domenec (headquarters of the Consortium of the Roman City of Pol-lèntia), among others.