In Mallorca you will find more than three hundred beaches and coves scattered along its splendid coastline. Here you can enjoy some of the best crystal-clear waters, but where to start?
If you are not sure which are the best options among the three hundred coves and beaches that Mallorca has to offer, we will tell you which are some of our favourites in the Sierra de Tramuntana.
In the north of Mallorca, just 38 km from Sóller and immersed in the mountains of the Sierra de Tramontana, we find two of the most impressive and striking places on the island: the cove of Sa Calobra and the Torrent de Pareis cove.
To get to this stunning beach you will have to take one of the most spectacular roads in Spain, a branch of the M10 that runs through Escorca until you reach Sa Calobra. When you get there you will find two beaches for the price of one: Sa Calobra and, after passing a path and going through a small tunnel, you will arrive at Torrent de Pareis, immersed in the mountains of the Sierra de Tramontana.
As for services, as it is a protected natural area, the Torrent de Pareis cove does not have any, but in the Sa Calobra cove you will find toilets, lifeguards and restaurants. Also, if you don't feel like driving, you can reach these beautiful coves by boat with the Blue Boats that leave daily from the Port of Sóller.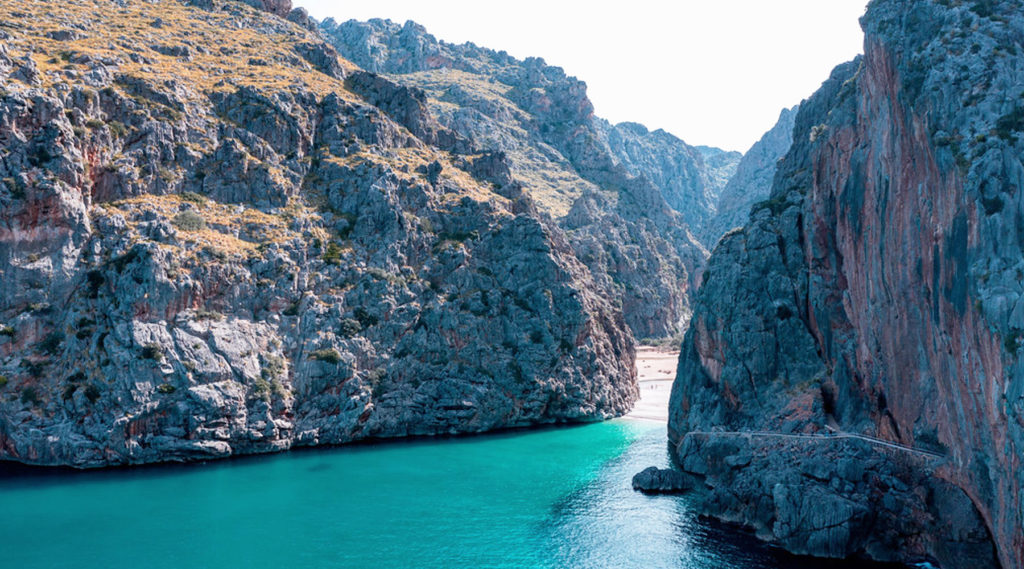 If you are looking for peace and quiet, Cala Tuent is your best option. Located on the northwest coast of Mallorca, between Sóller and Pollensa, Cala Tuent is considered one of the 20 best beaches on the island and is a must-see.
Depending on the time of year and the weather, the water can be turquoise green or blue. It is not a beach where tourists predominate, but rather residents, as there is no public transport and there are no facilities such as bars and restaurants.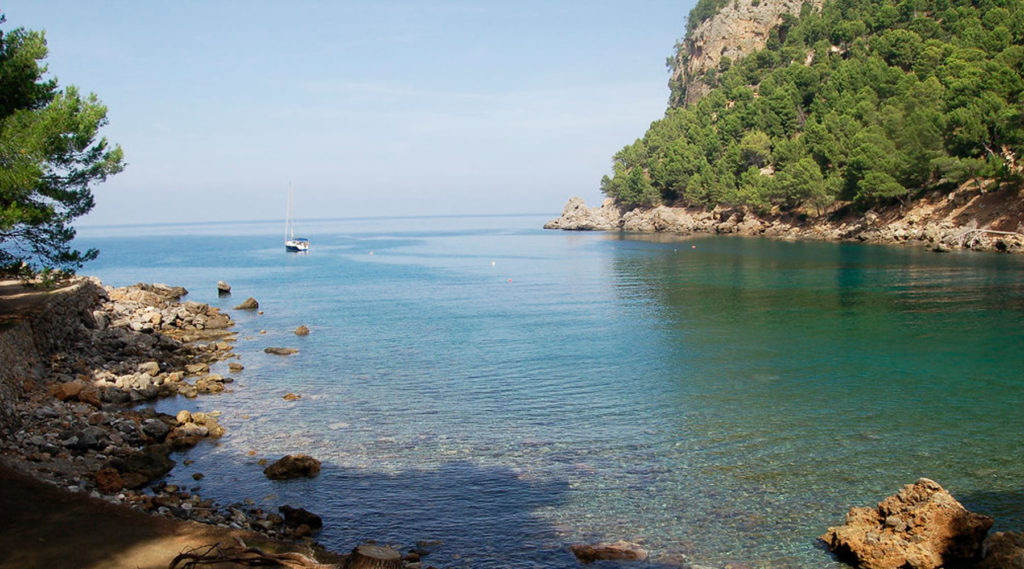 Just 10 kilometres from Mar Hotels Playa Mar & Spa in Puerto de Pollensa, we find a spectacular white sandy beach, located in one of the most unspoilt spots on the island: the beach of Formentor.
This beach, one of the few you can find in the mountains, is shallow, making it perfect for families and children. Unlike Cala Tuent, this beach is very popular with tourists due to the large number of facilities it has, such as sun loungers and parasols for hire, showers, pedal boats for hire, windsurfing and paddle surfing, and restaurants, one of which is buffet-style and the other à la carte.
Depending on the time of year and the time of day, this beach can only be accessed by shuttle bus, so we recommend you find out how to get there before you go.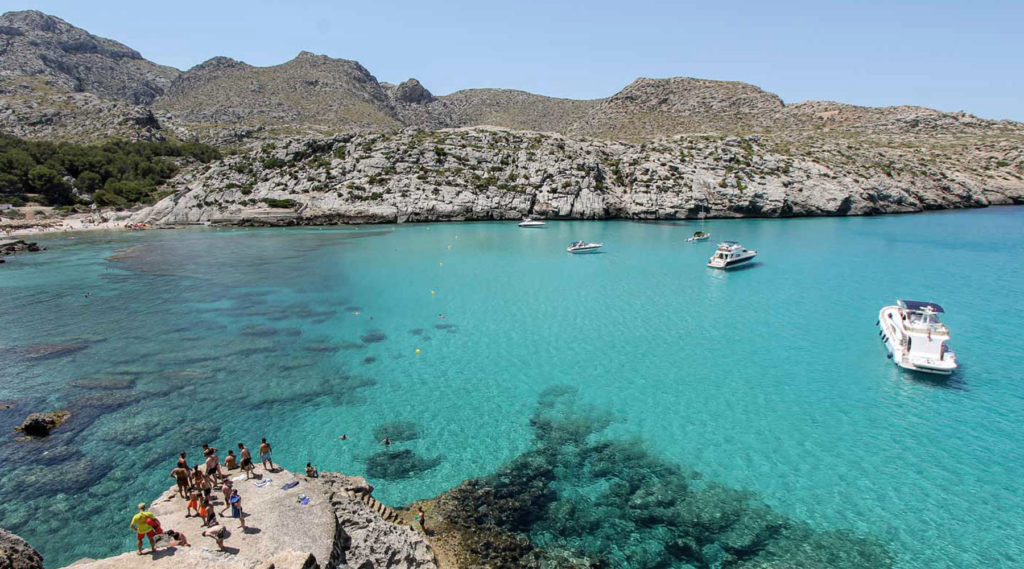 In the southwest of Majorca, just 3 km from Mar Hotels Paguera & Spa, we find this beautiful cove with sandy, stony and rocky areas, which has a coastal promenade that will allow you to visit the neighbouring beaches such as Caló de Ses Llises and Caló d'es Monjo.
Access to this beautiful cove will not be a problem as it has a free car park and a public bus that stops just a 5-minute walk from the cove. Moreover, if you are planning to rent a boat, the cove allows anchoring of boats.