One of the advantages of desserts is that they are always tempting. So, whatever your plans, don't forget to try some of our most emblematic dishes from Mallorca, which has a long baking and pastry-making tradition, dating back to the end of the XIVth century.
As we already mentioned in our post "Ensaimada: the queen of Mallorcan desserts", this puff pastry is the most famous of our sweets, but today we are going to take a look at other desserts that we are sure you will like just as much or even more.
Are you ready to give in to temptation?
In Mallorca there are numerous versions of this sponge cake, both sweet and savoury, but if we had to recommend one we would choose the "coca de patata", a speciality from Valldemossa that can be found in many bakeries on the island. This small, puffy, soft-textured cake is made with potato, lard, sugar, yeast, flour, eggs, milk and sunflower oil. Our recommendation? Accompany it with a cup of chocolate on cold days or with an almond ice cream when it's hot. You won't regret it.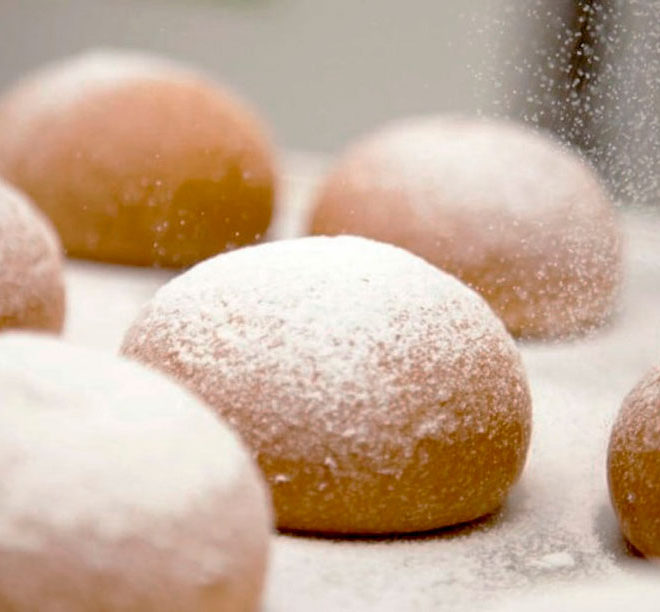 They are made from a "coca de quarto", a typical Mallorcan sponge cake made from eggs, sugar and potato starch. The "cuartos embetumats" are filled with custard and covered ("embetume "n, in Mallorcan) with a layer of meringue or chocolate.
A perfect sweet to brighten up your day.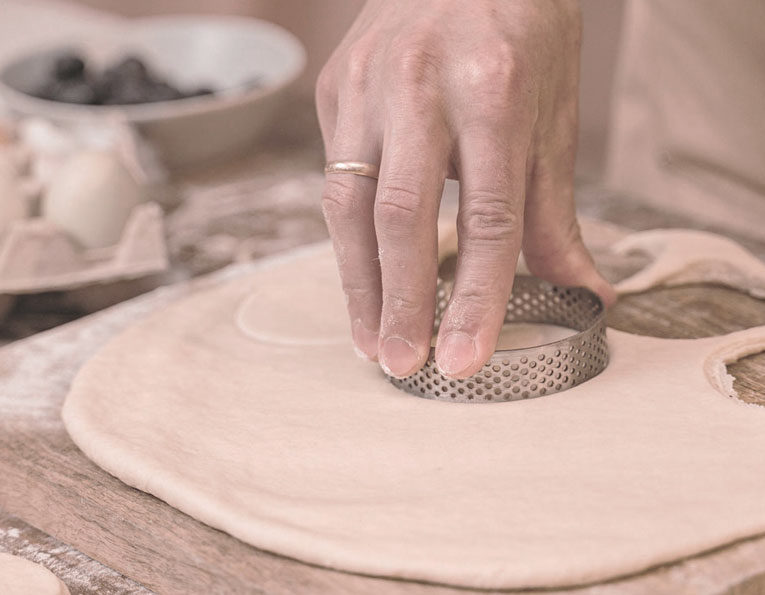 These typical Easter pastries come in many shapes: hearts, flowers, fish, stars and also human figures (called "senyorets"). Thanks to their simple preparation, they are a very popular recipe in Mallorca for children. Normally, they are made using the offcuts from the rubiols dough, cut into different shapes, baked in the oven and sprinkled with icing sugar.
This moist and spongy cake is made without flour and with very few ingredients: eggs, sugar and local almonds, to which powdered cinnamon and lemon zest are added.
We find references to this sweet in the XVIIth century and it is a mixture of French and Mallorcan cuisine, hence its name, which derives from the French word "gâteau" (cake).
Every good dessert has a good story behind it and this is what happens with "Cardenal de Lloseta". This dessert has its origins in the Forn de Baix de Lloseta and the original recipe is jealously guarded in this oven located at the foot of the Serra de Tramuntana mountain range.
Legend has it that during a meal with friends, one of the owners of the oven said that this dessert was a "bocatto di cardinale", hence its name. Made with Genoese sponge cake, cherry liqueur, meringue and whipped cream, this long cake is the closest thing to eating a cloud. Don't hesitate to try it if you get the chance.